School of Bio Technology
School of Biotechnology offers lectures, laboratory-based exercises with relevant discussions, Journal Clubs and Experimental Design sessions with the help of highly qualified, experienced and well trained faculty members. The overall goal of the School of Biotechnology is to make basic and translational researches that improve our understanding of the biological sciences and human health and to train the researchers, educators and health care professionals of the future. The previous experience of the SBT shows that it provides the students with tremendous opportunity for hands on training in research. The theory and practical exposure to students develops the habit of research including the habit of scientific reading, research methodology, analytical ability, organizational capability, independent thinking and scientific writing. SBT provides a platform for strong learning environment that nurtures and enhances the personality of our students. SBT regularly organizes seminars and guest lectures by experts of National and International repute from research institutes and universities to a repertoire of scientific areas and scientific methodology. The SBT believes that students are best served when programs focus on the development of durable, translatable skills and fundamental knowledge rather than the accumulation of detailed facts. The SBT is currently engaged in innovative themes of work including Nanobiotechnology, Immunology, Cellular & Molecular Biology and Bioinformatics.
Salient Features
| | |
| --- | --- |
| 1. | Educational tours to different biotechnology and food industries for better practical exposure. |
| 2. | SBT imparts rigorous hands-on training in both laboratory based methods and bio-informatics tools for biological research. |
| 3. | Total 50 National and 30 International level research papers published in high impact factor journals. |
| 4. | Applied research work especially on fabrication of Nano materials, Molecular and Cellular Biology, Molecular Immunology, Bioinformatics focusing various autoimmuno diseases and cancer. |
| 5. | Emphasis on building a Skilled Workforce and Leadership. |
| 6. | Overall development of students through external and internal research projects. |
| 7. | Ultra modern laboratories equipped with all major and sophisticated instruments. |
| 8. | Modern Central Instrumentation Facility, equipped with highly sensitive and sophisticated instruments like PCR themocyclar, spectrophotometer, ELISA reader etc. |
| 9. | Regular visit to multinational companies by the students for better exposure. |
| 10. | National Seminar / Workshops organized to upgrade the knowledge of students. |
Director's Profile
Dr. Tanzeel Ahmed, obtained Ph.D. in Biochemistry from Faculty of Medical Science, University of Delhi, India. Dr. Ahmed has completed one year post doctoral research training from Dept. of Pharmacology, University of Insubria, Varese, Italy. He subsequently completed second post doctoral research training from Dept. of Molecular Biology, Umea University, Umea, Sweden. He has published sixteen research papers in journal of international repute. He has also presented several papers in various national and international conferences in India and abroad. He also has been awarded the Travel Grant from Department of Science and Technology (Govt. of India) to present his research work at 17th Euro-conference on Apoptosis - 6, Training course on Concepts and Methods in Programmed Cell Death, held at Paris, France. He has also received the "Young Scientist Award" from Society of Free Radical Research.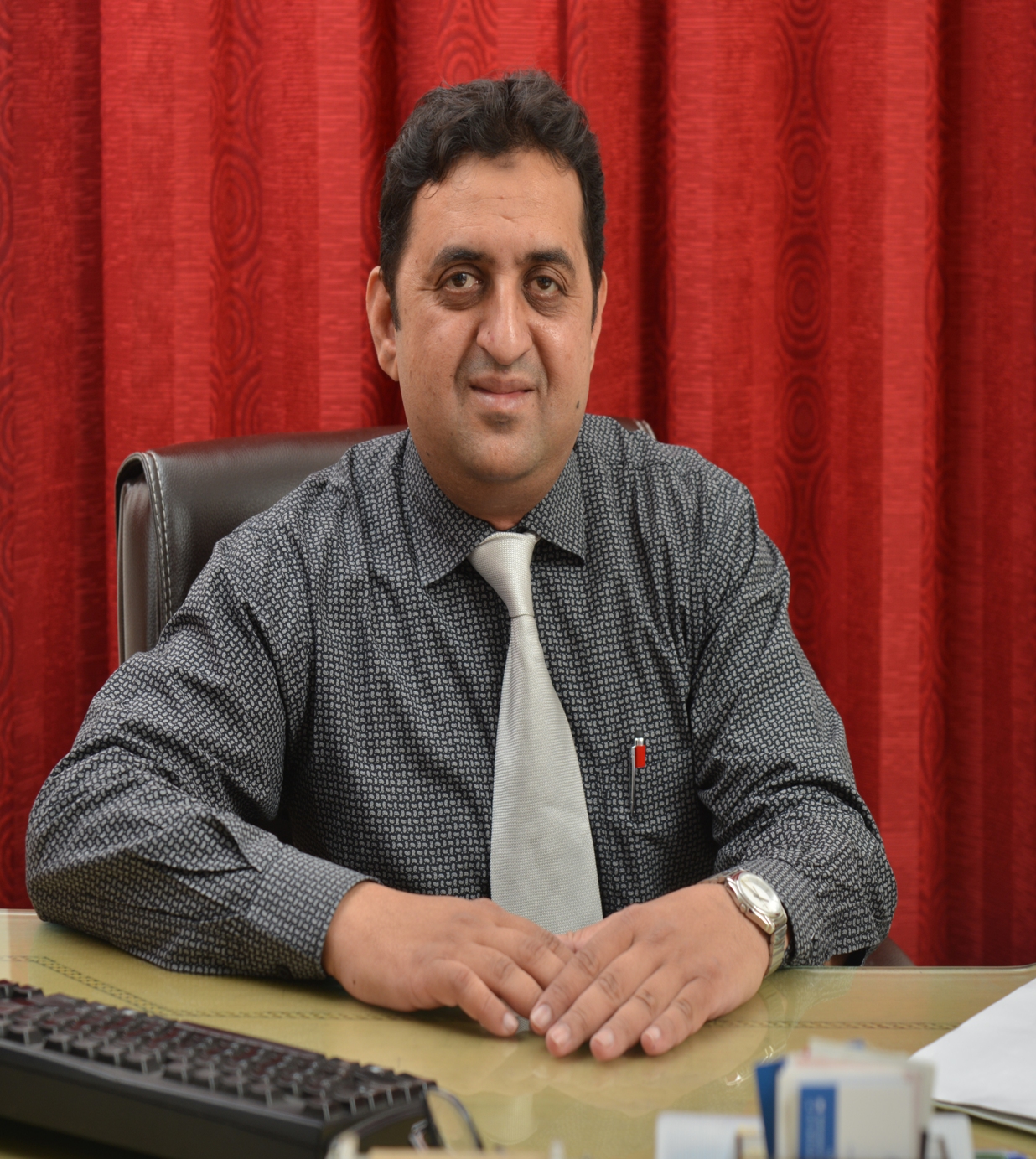 Dr. Tanzeel Ahmad
Director
School of Bio Technology
Course Details
COURSE NAME
ELIGIBILITY
TUITION FEE PER ANNUM (Rs.)
EXAM FEE PER ANNUM (Rs.)
DURATION
SYLLABUS
Contact Details: 9837612666, 8410201191, 9760353953
B.Tech. (BT)
Minimum 45% (40% for SC/ST) at 10+2 level with Physics Chemistry and Maths/Biology.
92000
10000
4 Years


M.Sc. (BT)
Minimum 50% (45% for SC/ST) in B.Sc. (any discipline of Life Sc.)
41000
10000
2 Years


M.Tech. (BT)
Minimum 55% in relevant branch B.Tech BioTechnology
87000
10000
2 Years


B.Sc. (BT)
Minimum 45% (40% for SC/ST) in 10+2 with Physics Chemistry and Biology
43000
10000
3 Years


B.Sc. (MB)
Minimum 45% (40% for SC/ST) in 10+2 with Physics Chemistry and Biology
43000
10000
3 Years


B.Sc. (FT)
Minimum 45% (40% for SC/ST) in 10+2 with Physics Chemistry and Biology
43000
10000
3 Years


M.Sc. (MB)
Minimum 50% (45% for SC/ST) in B.Sc. (any discipline of Life Sc.)
41000
10000
2 Years


M.Sc. (FT)
Minimum 50% (45% for SC/ST) in B.Sc. (any discipline of Life Sc.)
41000
10000
2 Years


OTHER FEE
Processing Charge (One Time)
Rs. 5,000/-
Hostel Fee (including Fooding & Lodging)
Rs. 35,000/- p.a.
Bus


FREE
Uniform (Summers & Winters)
ID Card Cum Library Card