School of Social Sciences
School of Social Sciences (SSS) has a rich heritage of academic achievements and creative pursuits. Faculty members and students of the school actively participate in social activities. The school regularly organizes seminars, symposia, talks by senior subject specialists, workshops with NGOs, inter-college quizzes and debates and field trips. Many faculty members have distinguished themselves in diverse fields viz.; teaching and research in India and abroad, management, law, public relations, advertising, publishing, broadcasting, as well as developing professionals in government organizations and NGOs. Students learn through implied activities namely group discussions, seminars, dissertations and also by utilizing library resources. There is no substitute for live classroom interaction for these young scholars. M.Ed. students are also associated with providing guidance to B.Ed. students as part and parcel of their academic curriculum of teaching.
Salient Features
| | |
| --- | --- |
| 1. | Field survey on regular intervals for geographic analysis of oldest mountain ranges (Aravali Hills), places of historic significance of Jaipur and Sambhar Lake. |
| 2. | Field visit and social mapping in different villages to find out diversified social problems. |
| 3. | Organizing and conducting workshops and seminars, career oriented programmes in the interest of the students. |
| 4. | Use of audio-visual mode for dissemination of subject knowledge to students. |
| 5. | Organized faculty guided teacher internship programme. |
| 6. | Constructive Pedagogy. |
| 7. | Faculty members of the school have published 25 research papers in indexed journals. |
| 8. | Unique sound studio, news room, shooting unit, editing room and shooting studio etc. equipped with latest camera setup for imparting practical knowledge to students. |
| 9. | Interaction with renowned professionals and other prominent personalities. |
| 10. | Key media training skills include: on-line training in electronic media, reporting trips, active journalism training in print & electronic media. |
| 11. | DARPAN (Newsletter), PIXA (Photography Exhibition), Nimatix (Youtube Channel) by Journalism & Mass Communication Department. |
Director's Profile
Prof. Rajkumari Singh, Meerut college alumni, has earned her M.Phil. (Education) and Ph.D. (Education) from C.C.S. University Meerut. She has more than four decades of teaching experience in Teacher Education both at B.Ed & M.Ed levels. She is currently supervising 07 research scholars for Ph.D. in Education. She is Advisory Board Member of various research journals. She has published more than 30 research articles in National and International journals and participated in more than 35 conferences / seminars/ workshops of national and international repute. Her membership includes Indian Association of Teacher Educators, Indian Journal of Social Concern, Shodh Dhara, Shodh Chintan and Yugshilpi. She has served in different key positions of Public Service Commission and Higher Education Service Commission. Honorary Rank of Major was bestowed upon her by Hon'ble President of India in recognition of her services in National Cadet Corps. She has represented Uttar Pradesh in Republic Day Parade at Janpath New Delhi. She takes keen interest in social upliftment and skill development drives like Blood-donation, Eye-donation, tree-plantation, Literacy Campaign, Anti-tobacco and de-addiction rallies etc. At present, she is also the head of NCC unit of the University.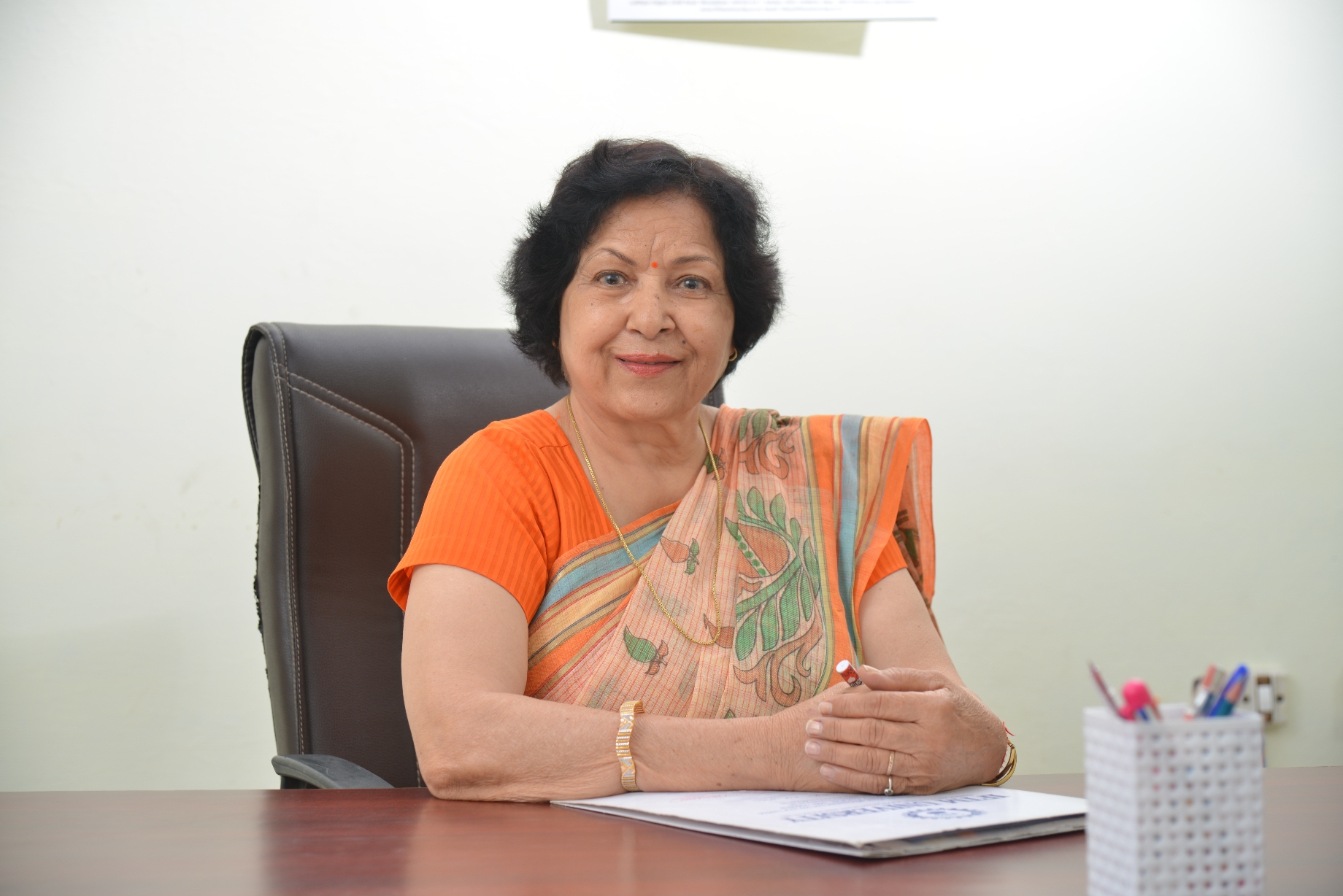 Prof. Rajkumari Singh
Director
School of Social Sciences
Course Details
COURSE NAME
ELIGIBILITY
TUITION FEE PER ANNUM (Rs.)
EXAM FEE PER ANNUM (Rs.)
DURATION
SYLLABUS
Contact Details: 9412143884, 9917687388, 9936639744, 9456632300
BA (Journalism)
Minimum 45% (40% for SC/ST) at 10+2
37000
10000
3 Years


BA (English)
Minimum 45% (40% for SC/ST) in 10+2
6000
2500
3 Years


MA (Economics)
Minimum 45% (40% for SC/ST)in Graduation
8000
2500
2 Years


MA (English)
Minimum 45% (40% for SC/ST)in Graduation
8000
2500
2 Years


MA (Sociology)
Minimum 45% (40% for SC/ST)in Graduation
8000
2500
2 Years


MA (Journalism)
Minimum 45% (40% for SC/ST)in Graduation
40000
5000
2 Years


B.Lib. & Information Science
Minimum 45% (40% for SC/ST) in Graduation
10000
5000
1 Year


M.Lib. & Information Science
Minimum 45% (40% for SC/ST) in B.Lib
15000
5000
1 Year


BA (Economics)
Minimum 45% (40% for SC/ST) in 10+2
6000
2500
3 Years


BA (Sociology)
Minimum 45% (40% for SC/ST) in 10+2
6000
2500
3 Years


BA (Geography)
Minimum 45% (40% for SC/ST) in 10+2
6000
2500
3 Years


BA (Hindi)
Minimum 45% (40% for SC/ST) in 10+2
6000
2500
3 Years


BA (Education)
Minimum 45% (40% for SC/ST) in 10+2
6000
2500
3 Years


MA (Georaphy)
Minimum 45% (40% for SC/ST) in Graduation
8000
2500
2 Years


MA (Hindi)
Minimum 45% (40% for SC/ST) in Graduation
8000
2500
2 Years


MA (Education)
Minimum 45% (40% for SC/ST) in Graduation
8000
2500
2 Years


Master of Social Work (MSW)
Minimum 45% (40% for SC/ST) in Graduation
37000
5000
2 Years


BA (Political Science)
Minimum 45% (40% for SC/ST) in 10+2
6000
2500
3 Years


BA (Home Science)
Minimum 45% (40% for SC/ST) in 10+2
6000
2500
3 Years


OTHER FEE
Processing Charge (One Time)
Rs. 5,000/-
Hostel Fee (including Fooding & Lodging)
Rs. 35,000/- p.a.
Bus


FREE
Uniform (Summers & Winters)
ID Card Cum Library Card
Value Added Courses
| | |
| --- | --- |
| VAC Circular | |
| Preamble & Guidelines | |
| Annexure-A | |
| Annexure-B | |
| Hindi Grammar Classes | |