School of Pharmaceutical Sciences
School of Pharmaceutical Sciences is one of the best Pharmacy College in the country and known for its academic excellence. The school was established in 1999 with the aim of developing professionals in the field of pharmaceutical sciences. It has played a very important role in developing the innovative technology and pharmaceuticals to solve the medical problems of the nation. It represents a richly diverse range of experienced faculty who share a commitment to innovation and thorough preparation of their students for future leadership and outcome based research in the field of healthcare. The School prides itself in its multifaceted, collaborative and translational research enterprise by excellent infrastructure including well equipped laboratories and modern instruments. School of Pharmaceutical Sciences had an excellent placement record of students in reputed companies like: Sunpharma, Novartis, Torrent, Lupin pharmaceuticals etc. and in Govt. sector with good salary package. Having renowned faculty and excellent research labs, School of Pharmaceutical Sciences is the right place where the students pursue the studies in pharmaceutical sciences though various programs.
Salient Features
| | |
| --- | --- |
| 1. | Modern Central Instrumentation Facilities. |
| 2. | CPCSEA Approved Animal House. |
| 3. | Software for the Simulated Experiments on Animals. |
| 4. | Research Publications and Patent. |
| 5. | Commitment to Excellence and Integrity in Education and Research. |
Director's Profile
Prof. Sushil Kumar has earned his B.Pharm from H.N.B. Garhwal University, Srinagar, M. Pharm (Pharmaceutical Chemistry) from Poona College of Pharmacy, Bharati Vidyapeeth Deemed University, Pune and Ph.D. from Shobhit University, Meerut. He has over 16 years of academic experience in the field of medicinal chemistry, designed number of molecules evaluated for their potentiality and published the research work in various reputed national and international journals. He has supervised number of M.Pharm. and Ph.D. research scholars. He is an active member of various committees of the University like Academic council, Board of studies and Faculty board. Also worked as a Dean and Head of the department. He is an active member of professional bodies like APTI, a professional body of Pharmaceutical Technologists.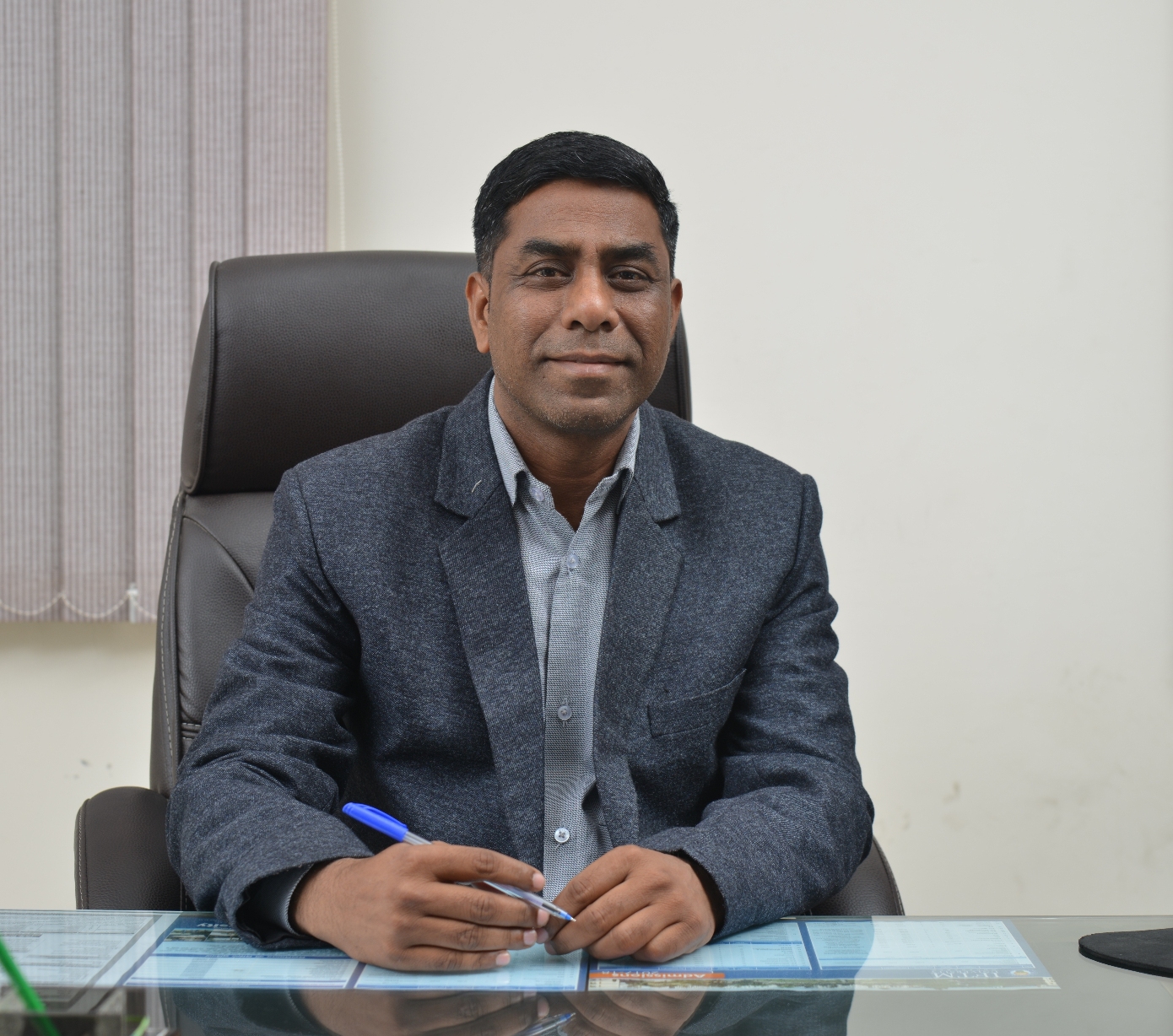 Dr. Sushil Kumar
Director
School of Pharmaceutical Sciences
Course Details
COURSE NAME
ELIGIBILITY
TUITION FEE PER ANNUM (Rs.)
EXAM FEE PER ANNUM (Rs.)
DURATION
SYLLABUS
Contact Details: 9451751810, 7060251066
D.Pharm.
10+2 pass with Physics Chemistry Maths/Biology
125000
10000
2 Years



B.Pharm.
10+2 pass with Physics Chemistry Maths/Biology
115000
10000
4 Years



M.Pharm (Pharmaceutics)
Minimum 55% in B.Pharm or valid GPAT Score
107000
10000
2 Years



M.Pharm (Pharmaceutical Chemistry)
Minimum 55% in B.Pharm or valid GPAT Score
107000
10000
2 Years



M.Pharm (Pharmacology)
Minimum 55% in B.Pharm or valid GPAT Score
107000
10000
2 Years



M.Pharm (Pharmacognosy)
Minimum 55% in B.Pharm or valid GPAT Score
107000
10000
2 Years



B.Pharm. (Lateral Entry)
Minimum 50% in D.Pharm
115000
10000
3 Years
OTHER FEE
Processing Charge (One Time)
Rs. 5,000/-
Hostel Fee (including Fooding & Lodging)
Rs. 35,000/- p.a.
Bus


FREE
Uniform (Summers & Winters)
ID Card Cum Library Card
Value Added Courses
| | |
| --- | --- |
| VAC Circular | |
| Preamble & Guidelines | |
| VAC on Pharma Marketing and Sales | |
| VAC on Cultivation of Aromatic Crops, Processing and Quality Assessment of Essential Oils | |