School of Law
School of Law (SOL) emphasizes on learning through application and practice and provides opportunities to study law through practical exposure. Students are encouraged to learn skills essential for the legal profession, legal communications, litigation technicalities, effective negotiations, mediation & conciliation procedures and processes, and best global legal practices. The faculty encourages students to have spirited discussions and debates in classrooms, common rooms, and moot court. Students become conversant with the complexities of law at the Legal Aid Clinic and a Social Consultancy Centre. The School, in a short span of time since inception, has become a recognized name in legal education. At the School, a career-based approach is adopted that delivers client focused lawyers eager to make a mark in litigation, judicial services, teaching, research, and social advocacy. School of Law is providing adequate facilities for higher studies in law, and is running full time two year LLM programme in three different streams i.e. Constitutional Law, Criminal Law and Intellectual Property Law and also Ph.D. in Law. Many students are doing research work in the areas like Law of Taxation, Constitutional Law, Personal law, Intellectual Property Rights, International Law and many more emerging and contemporary legal subjects.
Salient Features
| | |
| --- | --- |
| 1. | Well equipped Moot Court, Legal Aid Cell. |
| 2. | Regular Moot Court practice, Court visit programme, Legal awareness progaramme, Clinical Legal Aid etc. for enhancing the practical skill of law in the student for being a good court practitioner, legal advisor, efficient judge etc. in future. |
| 3. | Regular visits of Distinguished Faculty from premier Universities like National Law University Delhi, Banaras Hindu University Varanasi etc. |
| 4. | Legal awareness camps are organized in remote rural areas for equipping the common people about their legal rights and legal issues of their daily life. |
| 5. | Series of guest lectures by eminent personalities of the field organized for the students. |
| 6. | More than 40 research papers published in different journals. |
| 7. | Well facilitated and rich library with books by renowned national and international authors, various online and offline Journals and Magazines. |
Director's Profile
Prof. S.B. Misra has completed his LL.M. from Lucknow University and Ph.D. in Law from MJP Rohilkhand University, Bareilly. Having 33 years of teaching experience, Prof. Misra has completed two research projects funded by UGC, New Delhi. He contributed a research article for a book "Principles of Company Law" edited by Prof. L.C. Dhingra of M.D. University Rohtak, Haryana. Besides above Prof. Misra has vast experience of working as research investigator in a Project of Ministry of Social Justice and Empowerment (Govt. of India) titled Implementation of Civil Rights Act 1955 and the scheduled caste Scheduled Tribe (Prevention of Atrocities) Act 1989 approved by Govt. of India. Presently Prof. Misra is supervising six research scholars.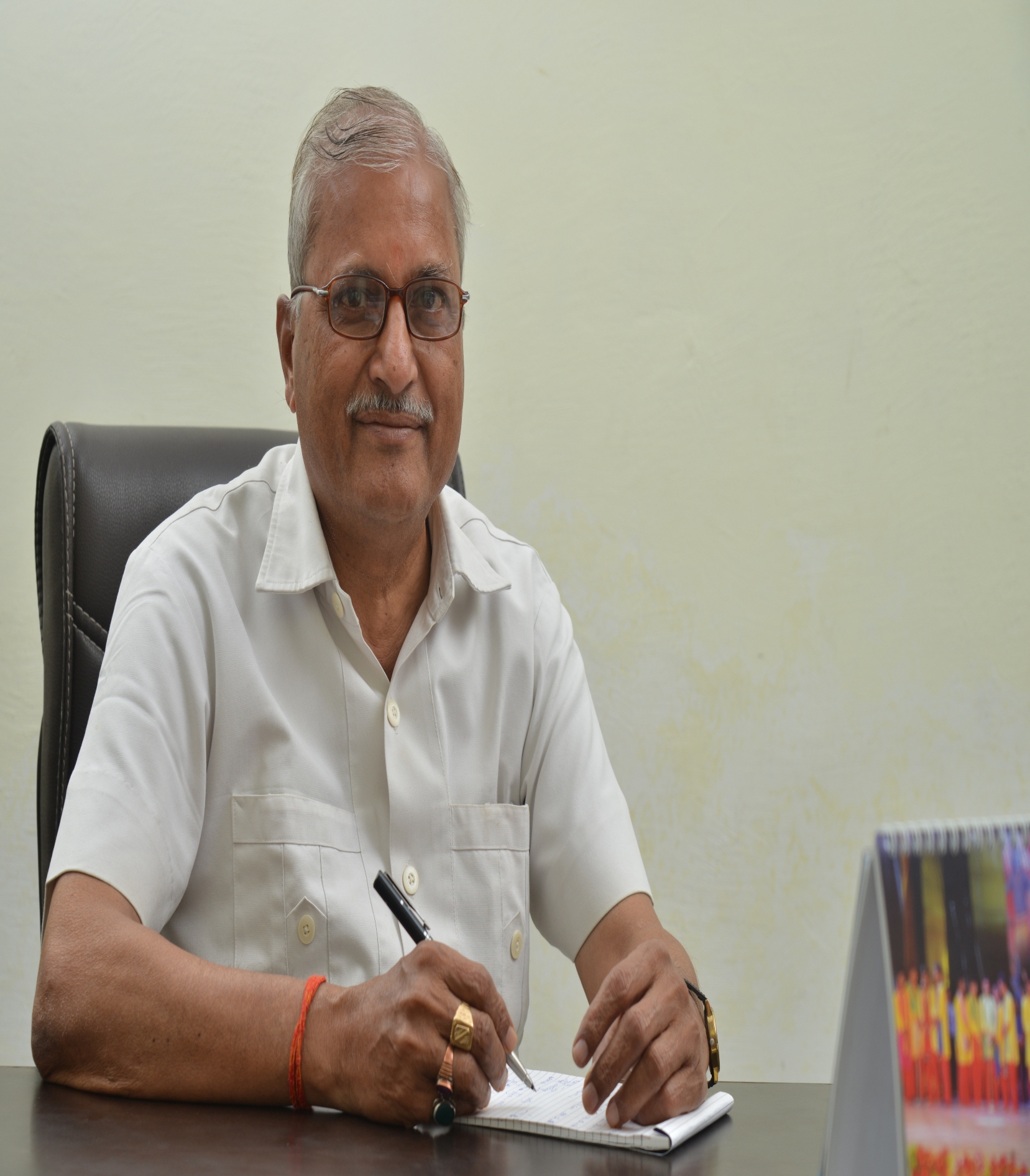 Prof. S.B. Mishra
Director
School of Law
Course Details
COURSE NAME
ELIGIBILITY
TUITION FEE PER ANNUM (Rs.)
EXAM FEE PER ANNUM (Rs.)
DURATION
SYLLABUS
Contact Details: 9837589666, 9068504433, 8791491123
LLB
Minimum 45% (40% for SC/ST)at Graduation
38000
10000
3 Years


LLM
Minimum 45% (40% for SC/ST) in LLB
55000
10000
2 Years


Integrated Law (BA-LLB & BBA-LLB)
Minimum 45% (40% for SC/ST) in 10+2
34000
10000
5 Years



OTHER FEE
Processing Charge (One Time)
Rs. 5,000/-
Hostel Fee (including Fooding & Lodging)
Rs. 35,000/- p.a.
Bus


FREE
Uniform (Summers & Winters)
ID Card Cum Library Card