School of Sciences
School of Sciences (SOS) offers high quality value based education with highly qualified, experienced and well trained dedicated team of faculty members, supported by renowned visiting faculty from Universities, industries and colleges. School of Sciences has well designed, magnificent building, with state-of-art facilities. The School provides a platform for strong learning environment that nurtures and enhances the personality of our students. Alumni of the School of Sciences are well placed in Teaching profession, Manufacturing Units, Different government job sectors and corporate sectors. Some of the students are acting as good entrepreneur and giving shape to the Science based corporation of our country by their valuable contributions. With the kind of faculty and facilities, SOS is the right place for the prospective students, who desire to pursue studies in the area of Physics, Chemistry, Zoology, Botany, Mathematics and Home Science.
Salient Features
| | |
| --- | --- |
| 1. | Labs equipped with advanced modern Instruments. |
| 2. | Total 80 national and 55 International level research papers published in high impact factor journals. |
| 3. | Key skills imparted to students include knowledge on Fourier Series and fourier Integrals, Approximation Theory, Semiconductor Physics, nanotechnology, spectroscopy, Electro Chromatographic Behavior of Metal Ions, Separation techniques for inorganic species, Surface chemistry, Tissue Culture, Ecology, Plant Physiology, Hydrobiology, Entomology and Toxicology. |
| 4. | Special help rendered to the students for preparation of TGT/PGT/CSIR-UGC NET/JRF, GATE, UPSC, UPPSC and all other competitive examinations. |
| 5. | Latest equipments, rare chemicals and other facilities are available for research scholars for independent experimentation. |
| 6. | Educational tours to different multinational Industries and research labs for better exposure in the field of research and industry. |
| 7. | Large computer lab connected with high speed LAN and having Computers with latest configuration. |
| 8. | Regular organization of cultural events like Teachers day, Science Day, Earth Day and other celebrations. |
| 9. | Departmental Library facility for the purpose of references in addition to Central Library facilities. |
| 10. | Seminars / Conferences / Workshops / FDP for overall academic development. |
Director's Profile
Prof. B.K.Singh, Awarded Ph.D. in Mathematics from M.J.P Rohilkhand University, Bareilly in the year 2000. MBA degree from IGNOU, New Delhi in the year 2006. Has teaching experience of 27 years both at UG and PG levels. Actively engaged in research field for the last 15 years. Published and presented about 50 research papers in reputed national /international journals and conferences in the area of Linear Algebra, Mathematical modeling, Queuing Theory ,Number Theory and Theory of Gaming. A research paper has been selected as the best paper by American Mathematical Society. Seven research scholars have been awarded Ph.D. degree and two M.Phil. degrees also awarded under his supervision .Presently seven research scholars are enrolled under his supervision. He has supervised more than thirty M.Sc. projects/dissertations at PG level. Life time membership of various professional bodies, namely, The Indian Science Congress Association. Member of editorial board of many national and international journals in the area of Mathematical modeling and Queuing theory. Involved in various activities of the University and presently acting as coordinator of NSS Unit of the University.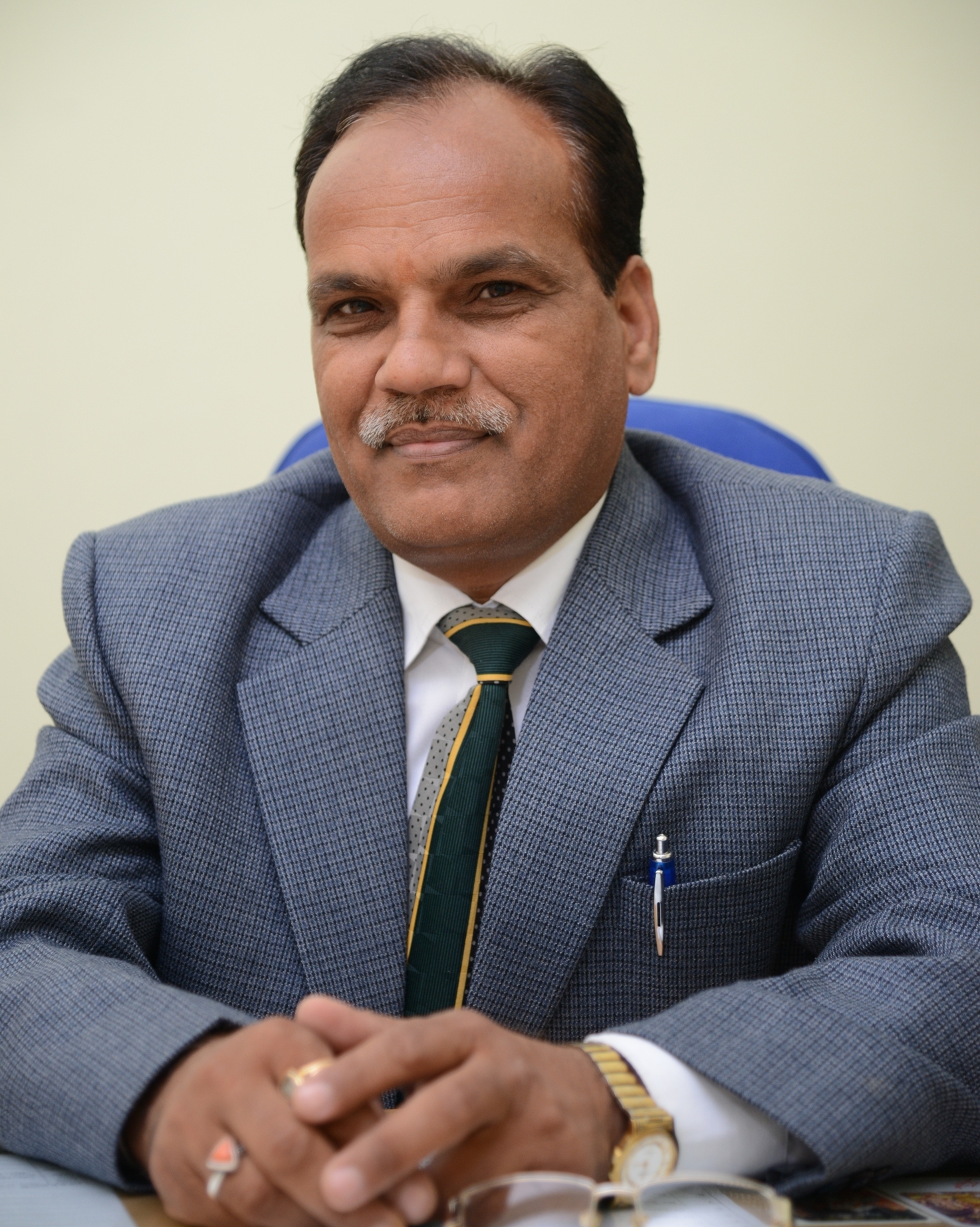 Prof. B.K. Singh
Director
School of Sciences
Course Details
COURSE NAME
ELIGIBILITY
TUITION FEE PER ANNUM (Rs.)
EXAM FEE PER ANNUM (Rs.)
DURATION
SYLLABUS
Contact Details: 9412391675, 9259410042, 8077580771, 9669625244
B.Sc. (PCM)
Minimum 45% (40% for SC/ST) in 10+2 with PCM/PCB
13000
10000
3 Years


B.Sc. (ZBC)
Minimum 45% (40% for SC/ST) in 10+2 with PCM/PCB
13000
10000
3 Years


B.Sc. (Home Science)
Minimum 45% (40% for SC/ST) in 10+2
13000
10000
3 Years


B.Sc. (Hons.) (Physics)
Minimum 45% (40% for SC/ST) in 10+2 with PCM/PCB
35000
10000
3 Years


B.Sc. (Hons.) (Chemistry)
Minimum 45% (40% for SC/ST) in 10+2 with PCM/PCB
35000
10000
3 Years


B.Sc. (Hons.) (Mathematics)
Minimum 45% (40% for SC/ST) in 10+2 with PCM/PCB
35000
10000
3 Years


B.Sc. (Hons.) (Zoology)
Minimum 45% (40% for SC/ST) in 10+2 with PCM/PCB
35000
10000
3 Years


B.Sc. (Hons.) (Botany)
Minimum 45% (40% for SC/ST) in 10+2 with PCM/PCB
35000
10000
3 Years


M.Sc. (Physics)
Minimum 45% (40% for SC/ST) in B.Sc. (PCM/ZBC)
25000
10000
2 Years


M.Sc. (Chemistry)
Minimum 45% (40% for SC/ST) in B.Sc. (PCM/ZBC)
25000
10000
2 Years


M.Sc. (Maths)
Minimum 45% (40% for SC/ST) in B.Sc. (PCM/ZBC)
25000
10000
2 Years


M.Sc. (Zoology)
Minimum 45% (40% for SC/ST) in B.Sc. (PCM/ZBC)
25000
10000
2 Years


M.Sc. (Botany)
Minimum 45% (40% for SC/ST) in B.Sc. (PCM/ZBC)
25000
10000
2 Years


M.Sc. (Home Science)
Minimum 45% (40% for SC/ST) in B.Sc.
25000
10000
2 Years


OTHER FEE
Processing Charge (One Time)
Rs. 5,000/-
Hostel Fee (including Fooding & Lodging)
Rs. 35,000/- p.a.
Bus


FREE
Uniform (Summers & Winters)
ID Card Cum Library Card